Offers
Comfort, Assurance, Freedom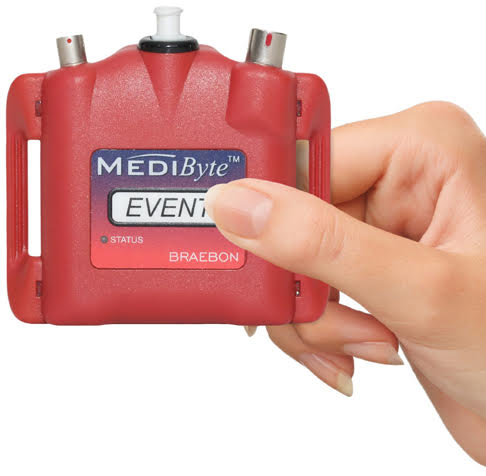 Do you find yourself waking up tired, or maybe with a sore, dry throat? Obstructive sleep apnea (OSA) could be the culprit. Over five million Canadians are currently living with a sleep apnea diagnosis, but many more may be suffering.
In fact, a survey conducted by the Public Health Agency of Canada found that 26 percent of Canadian adults reported symptoms and risk factors associated with a high risk of OSA. However, only 3% of Canadians aged 18 or older were formally diagnosed.
Without a proper diagnosis, untreated sleep apnea can result in serious health complications, such as high blood pressure, stroke, heart failure, and more. To get a better understanding of your condition, it's important to undergo a polysomnography, also known as a sleep test.
If you believe that you or a loved one is suffering from OSA, contact Dr. Haissam Dahan at the Ottawa TMJ & Sleep Apnea Clinic to schedule a consultation. He'll examine your condition, determine whether you need a sleep test, and answer any questions you may have. For your convenience, we offer a home sleep test, so you can get a diagnosis without having to step foot in a lab.
Unlike traditional in-lab sleep tests, Dr. Dahan can collect all of the same data through an at-home sleep test. This way, you'll be able to monitor your condition in the comfort of your own home.
There are numerous benefits of a home sleep test, including:
Comfort
Convenience
Cost-Effective
Accuracy
After a walk-through of the process, Dr. Dahan will send you home with a small device that you'll wear while you sleep. This device will monitor your sleep stages and cycles to identify if or when your sleep patterns are disrupted and why.
Evaluating the Results
Now that you've completed the home sleep test, the next step is to schedule a follow-up appointment with Dr. Dahan to review the results. Then, we'll send the results to a qualified physician for a diagnosis and they'll prescribe a treatment that'll work best for you.
With a prescription in-hand, you can return to the Ottawa TMJ & Sleep Apnea Clinic to discuss the treatment process and take the necessary steps toward crafting your one-of-a-kind oral appliance.
Get the Sleep You Deserve
Sleep apnea is a severe disorder that requires immediate attention. If you or a loved one are experiencing any sleep apnea symptoms, please contact our office at your earliest convenience to schedule an appointment. Dr. Dahan will work alongside you to ensure that you get the diagnosis, treatment, and sleep that you deserve.
Frequently Asked Questions About Our Home Sleep Test
What should I do on the day of my home sleep test?
Is a home sleep test uncomfortable or painful?
What if I wake up during the night of my home sleep test?
Is the technology used in MediByte the same as the technology used in laboratories?
How do I care for the MediByte system?